About Me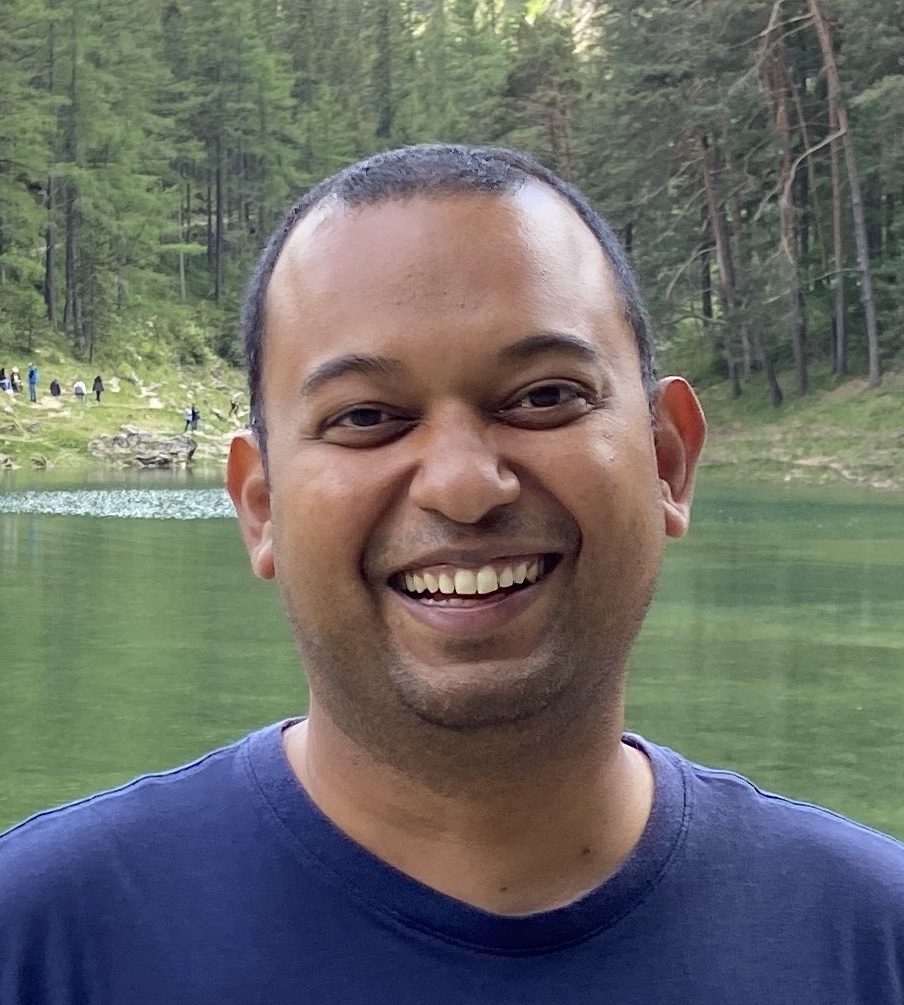 I am a Lecturer (Assistant Professor) at the Department of Computer Science at Royal Holloway, University of London.
I was a post-doc at the Institut für Neuroinformatik at the Ruhr-Universität Bochum. I finished my PhD with Prof. Wolfgang Maass at the Institute for Theoretical Computer Science at Technische Universität Graz, working on biologically plausible learning and meta-learning in spiking neural networks.
I have a Masters in computer science from the University of Texas at Austin where I worked with Prof. Risto Miikkulainen on using neuro-evolution and task-decomposition to learn complex tasks. I worked as a Software Development Engineer at Amazon.com in the DynamoDB team for a couple of years right after my Masters.
I received my undergraduate degree at IIT Madras and worked at Indian Institute of Science, Bangalore as a Research Assistant with Prof. K Gopinath right after my undergrad.
My Erdős number is 3.
Research Interests
I am broadly interested in learning and intelligence, both algorithmic and biological. My current research interests include:
scalable and energy efficient machine learning
understanding and developing algorithms for continual learning
creating algorithms uniquely suited for recurrent neural networks
A lot of my work derives inspiration from neuroscience and biology in the quest to build a better and more general artificial intelligence.
Join Us
If you're interested in starting a collaboration, don't hesitate to reach out and get in touch
I'm happy to support your application for externally funded post-doc fellowships for working with me.
For those interested in externally funded PhD programs, internships, or remote internships, feel free to email me to discuss the possibilities.
Stay tuned, as I'll be regularly updating the site with other open positions as they become available.
Mentoring
I commit a few hours per month to mentor underrepresented groups in academia. If you need guidance on career choices, research directions, PhD applications, or anything else, please book a slot on my calendar to talk to me.
Publications
Link to my Google Scholar Profile
* denotes equal contributions
Theses
Subramoney A. "Evaluating Modular Neuroevolution in Robotic Keepaway Soccer" [Master's thesis]. [Austin, TX]: Department of Computer Science, The University of Texas at Austin; 2012. p. 54 pages. thesis (url) (pdf) (bibtex)
Recorded talks
Open Source Software
Teaching